All events listed below will be on the 3rd floor of the University Center Building
Click the following link for the Full GRC Schedule of Events and Presenters: GRC2017_FullBooklet3
Click the following link for the Shortened GRC Schedule of Events and Presenters: GRCShortSchedule_3.27.17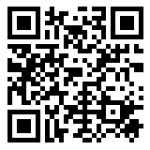 Scan this to access the GRC Guidebook App!
---
Conference Schedule
9:00a – 9:15a
---
 9:15a – 9:45a
"Dynamics Presenter" Breakfast
Featured Keynote Speaker: Dr. Scott E. Casper, Professor (Ph.D. Yale University)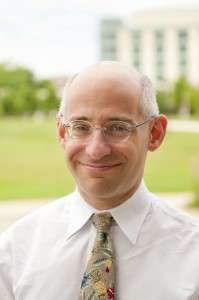 Dr. Scott Casper
Dean of the College of Arts, Humanities and Social Science, Dr. Casper is an engaging speaker and researcher. A historian of the nineteenth-century United States, he is the author of Sarah Johnson's Mount Vernon: The Forgotten History of an American Shrine (Hill & Wang, 2008). He has co-authored, edited, or co-edited eight other books. Dr. Casper has also worked extensively with K-12 history and social studies educators through the Mount Vernon Ladies Association, the Center for Civic Education, and the Northern Nevada Teaching American History Project. He earned his A.B. from Princeton University and his M.A., M.Phil., and Ph.D. in American Studies from Yale University.
---
10:00a – 10:45a
Panel Session I
Microtalk Session I
---
11:00a – 11:45a
Poster/Art Session I
Panel Session II
---
12:00p – 1:30p
Lunch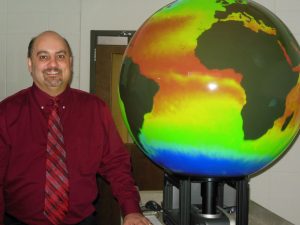 Keynote Speaker Dr. Jeffrey Halverson– "Celebrating 50 years of Grit and Greatness"
Visualizing the Dynamic Earth in 4D:  UMBC's Magic Planet- A Live Digital Presentation
Dr. Jeffrey B. Halverson has traveled the world's tropical latitudes to better understand how intense storms of rain and wind develop and intensify.  He has conducted research in Brazil, Australia, the South China Sea, Costa Rica, the Marshall Islands, West Africa and various locations in the Caribbean studying tropical weather systems. In 2001, he helped pioneer a new aircraft-based, upper atmospheric measuring system to take direct measurements in the eye of a mature hurricane from an altitude of 70,000 feet.  He also served as Associate Director-Academics at the Joint Center for Earth Systems Technology (JCET), a cooperative institute between NASA and UMBC.  He also served as Deputy Project Manager at NASA Headquarters, where he managed NASA field programs to investigate hurricanes in 2005 and 2006.  Dr. Halverson has authored more than 28 professional papers and writes a monthly column on severe and unusual weather for Weatherwise Magazine.
Three Minute Thesis (3MT) Competition
---
1:45p – 2:30p
Poster Session II
Panels III
Microtalks II