GRC judges evaluate the effectiveness and quality of presentations, provide constructive feedback, suggestions, and select the top three presentations of the session.  More details and directions for GRC judges can be found by clicking on the image below.  GRC judges must hold a terminal degree.

The registration form can be found here.
Instructions for judges and an example scoring sheet can be found below.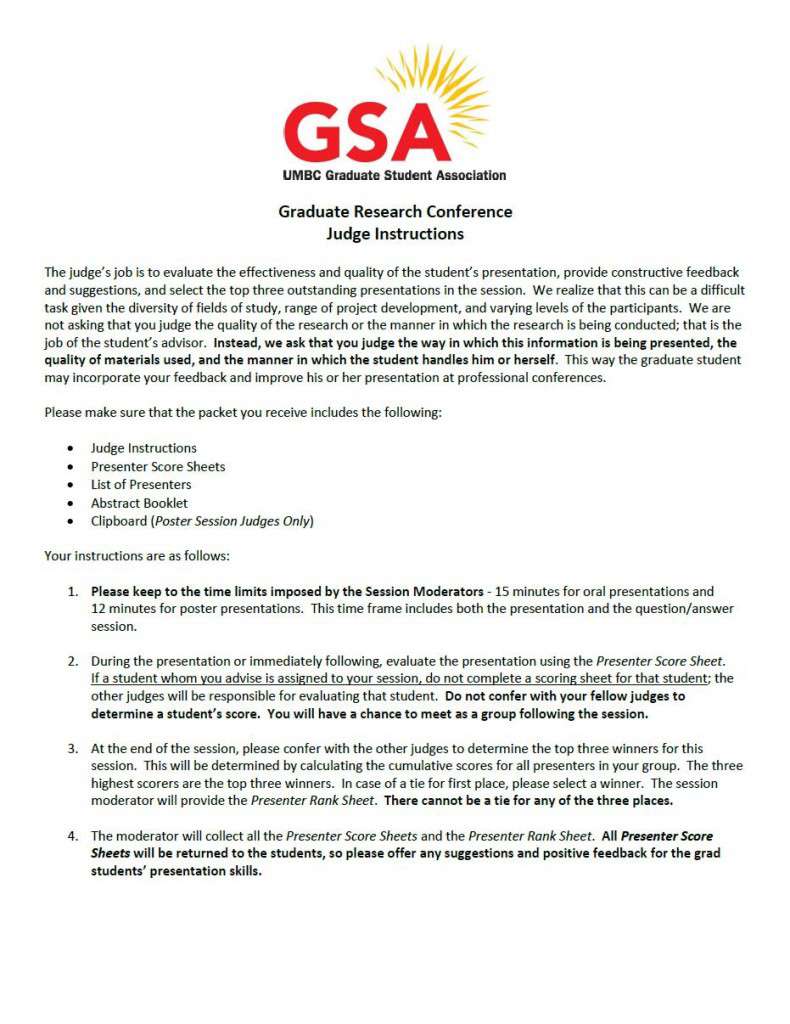 The presenter score sheet can be seen below.