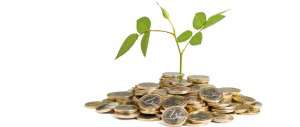 One of the primary goals of the Graduate Student Association is to encourage and support graduate student research. Therefore, GSA provides different types of grants for graduate students to aid in their pursuit of academic achievement:
Travel Grants: If a graduate student is traveling to a conference, symposium, congress, workshop, session, meeting, round table discussion or other type of academic forum they may apply for a travel grant. Travel grants are typically approved either for up to $500.00 if a student is presenting work at the conference or up to $250.00 if only attending.
Research Grants:  Students are encouraged to apply for GSA research grants to pay for expenses that they incur while working on their theses, dissertations or various research projects. Typically a student is approved to be reimbursed up to $1,000.00.
All grants are based on reimbursement, and money is not dispensed up front. So, remember to keep all your receipts!
MONETARY LIMITS
While we would love to fund all of your academic endeavors, GSA does have monetary limits on how much a student may request:
A student may not receive more than $1,000.00 per fiscal year. (July 1st to June 31st)
Masters students may not receive more than $1,500.00 during their tenure at UMBC.
Doctoral students may not receive more than $2,500.00 during their tenure at UMBC.
MFA students may not receive more than $2,000.00 during their tenure at UMBC.
COMMUNITY SERVICE REQUIREMENT
A student will owe 1 hour of community service for every grant received. If service is not completed within 1 calendar year of the date the grant was sent to Accounting, future funds will be frozen until such service is completed. A signed letter stating the nature of the service must be submitted by the official organizer of the event.
Service includes:
+volunteering at GSA or departmental events
+serving as a GSA senator or GSO officer
+participating in the Graduate Research Conference (spring semester)
USER OBLIGATION
GSA is entitled to use your name, the title of your paper or the subject of your research, and the conference you attended for advertisement purposes.