The GSA Writing Adviser assists graduate students with any writing project/assignment across all curricula. You do not need completed work, or even any work completed at all, to make an appointment. The Writing Adviser can help at any stage in the writing process.Currently, the Writing Adviser is available for appointments at the following times:
Tuesday: 9am -3pm               Wednesday: 12-4pm
All Writing Adviser appointments meet at the Commons, Room 308.
Please schedule your appointment through the Writing Center's online system. Once you log-in, switch the schedule to Graduate Student Tutoring.
This site may have some accessibility issues. If you have any, please call us to schedule an appointment.
If you have additional questions, email tuckz1@umbc.edu with ATTN: Writing Adviser in the subject line.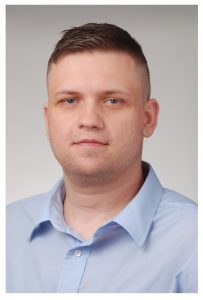 Our Writing Adviser Zach Tucker is a Master's student in the History department. He has tutored students at UMBC for two years and has experience writing for publication, conferences, professional development, and academia in a variety of styles as well as disciplines.
Check out these additional writing resources!
Purdue Online Writing Lab       AOK Self-Guided Tutorials