Congratulations! You have were awarded a funding grant from GSA. Read and follow the instructions below to complete the reimbursement submission at the bottom of the page.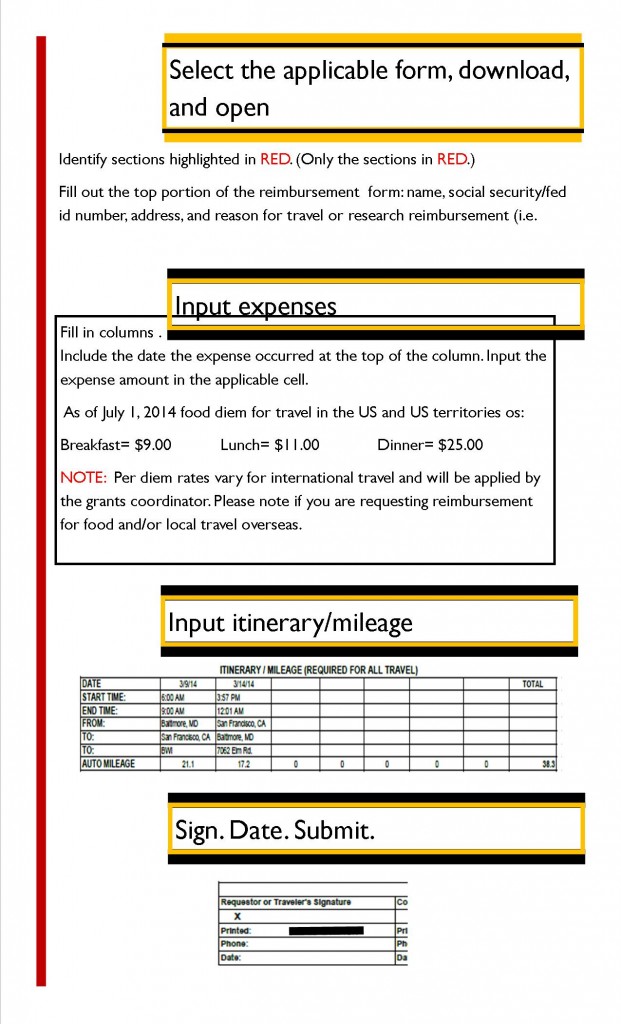 NOTE: IF YOU PLAN TO SUBMIT A HARD COPY OF YOUR PAPERWORK FOLLOW THESE 
SIMPLE GUIDELINES. 


DO NOT SUBMIT LOOSE/INDIVIDUAL RECEIPTS FOR FOOD, TAXI, OR 
MISCELLANEOUS PURCHASES. TAPE RECEIPTS TO A BLANK PIECE OF PAPER. 
DO NOT STAPLE OR GLUE PAPERWORK TOGETHER.
Select the applicable form. 
Use the checklist below to verify you have gathered all of the required paperwork to submit your reimbursement.